CHARLES "CHOO" SMITH PRESENTS
Empower Baltimore's Future
Donate now to drive positive change!
Embark on this journey with us! Contribute today and reach out to us at info@choosmith.com to discover ways to share your time and talents.

Your generous donation is key to advancing our transformative mixed-use development project, dedicated to changing the lives of Baltimore City's youth. Your support will help address root causes of violence, promote positive development, and leave a lasting impact on our community. Join us in this vital initiative—make a donation today.
The Choo Smith CommuniVersity will be designed in a manner that will give the look and feel of a college campus. The CommuniVersity will give the visitor a feeling of exclusivity, community, fun and serenity. The CommuniVersity will consist of three buildings with programming and services for youth and community.
Located in a beautiful neighborhood of Cold Spring, a suburb of Baltimore, Arise Baltimore, an Athletic and Educational Life–Center, features a carefully master planned and beautifully landscaped 18.5–acre campus and housing community. The grounds, sports center, retail, educational, citizen services, dining, recreational amenities, and residences are designed to provide a gracious active, citizen improvement, multi–generational retirement lifestyle and a variety of exciting activities. All demographics, activity–levels, socio–economic groups and faiths are welcome.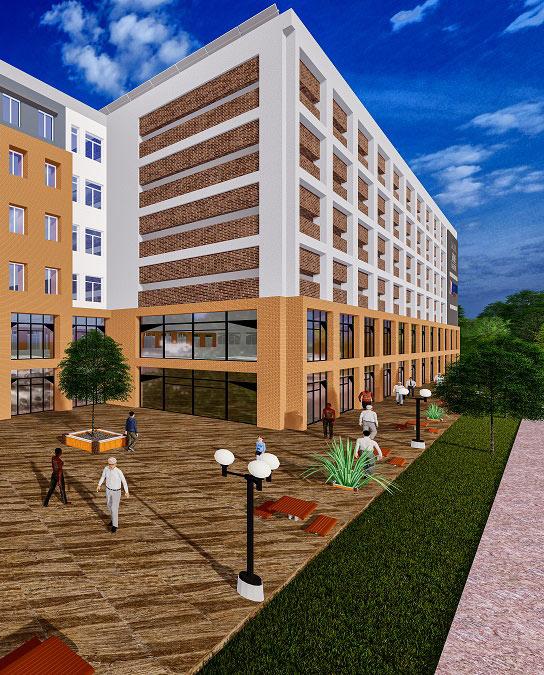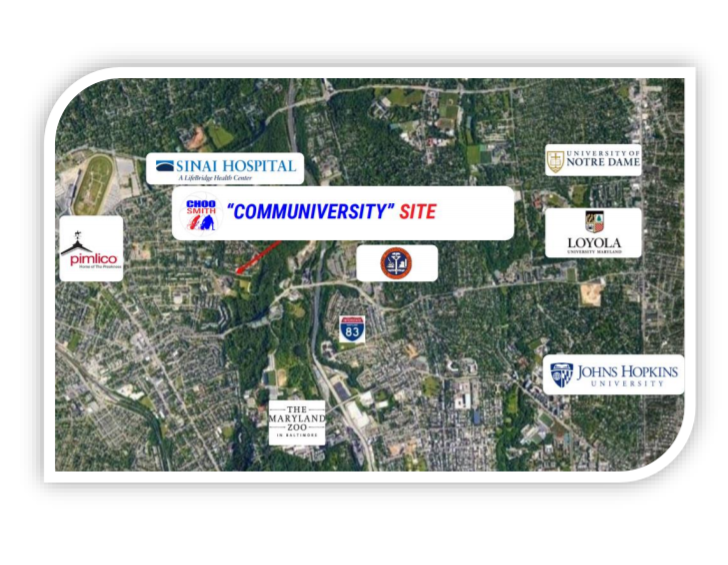 The Communiversity is a replicable community
development concept that will establish its inaugural
site in Choo Smith's hometown of Baltimore, MD.
Choo Smith Youth Empowerment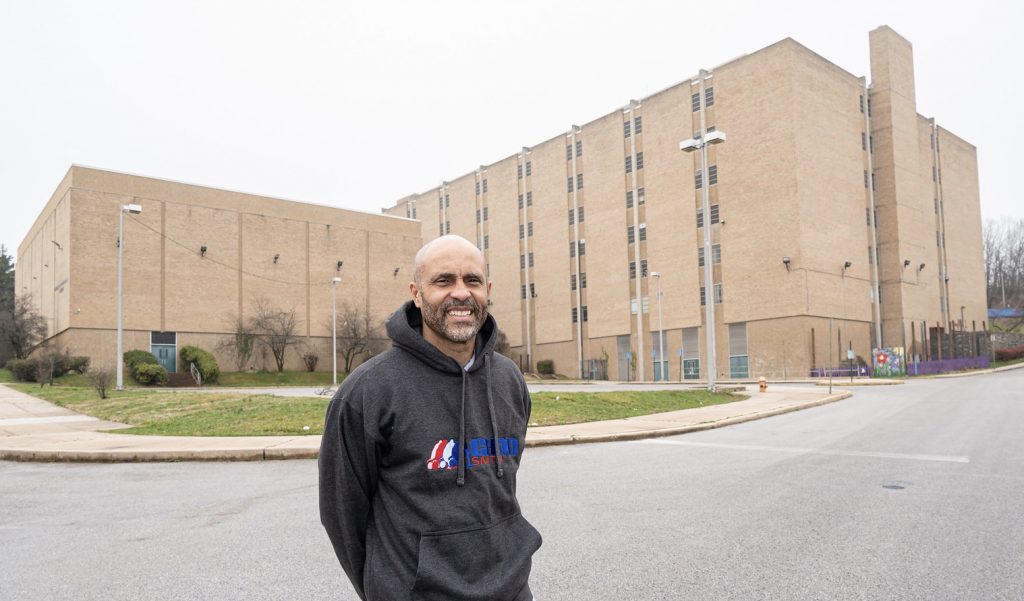 Housing
rental comparables
Communiversity will enable residents and members of
the community workforce development including:

Life skills - communications, adaptability and leadership development

Vocational skills- coding, construction, carpentry, urban agriculture, transportation/logistics

Solar, LED lighting, electric car charging stations.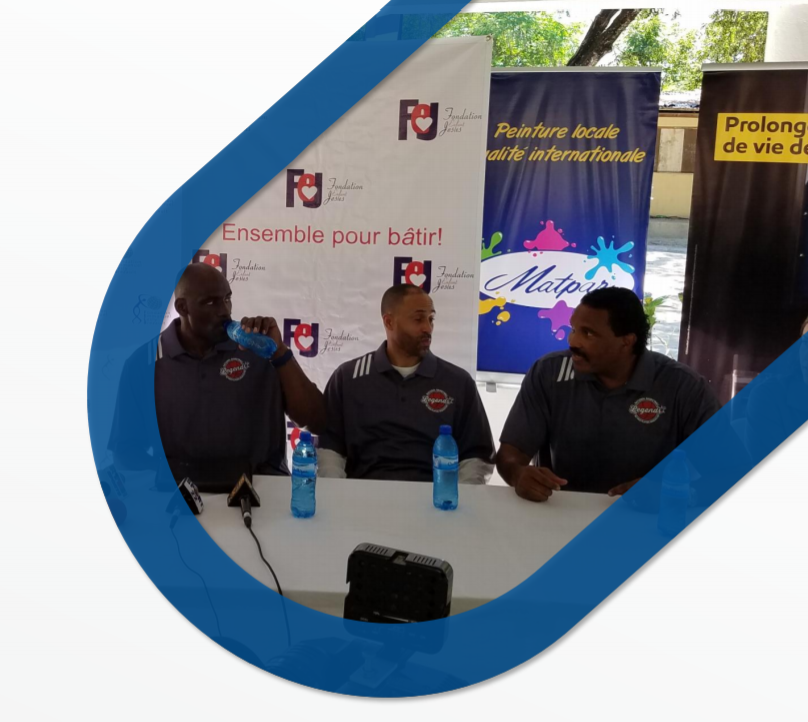 In order to sustain the programmatic aspects, create jobs and add to the vitality of the Communiversity concept, the developers will select and attract an economic driver. Currently we are carefully examining and leaning toward indoor vertical farming.

Vertical Farming - A process by which crops are grown indoors in vertically stacked within highly controlled environments
• Industry expected to grow to over $3Billion by 2024
Addresses the impending climate and food crisis by using technology to grow fresh, higher-quality produce locally at the point of consumption
• Regardless of weather or seasonality
• Using zero pesticides and over 95% less water

Reappropriating industrial space to grow crops indoors is at least 100 times more productive per square foot of land than traditional agriculture

Rooted in food/nutrition deliver, but social responsibility as well.
• Continued education, life experience and work-opportunities for local adults and teenagers
The CommuniVersity, will generate its own onsite power with a
proposed 2 MW rooftop solar array.
The project will be developed and completed by a Maryland based clean energy company, Power Capitol Group LLC. Power Capitol Group projects that this solar energy opportunity will generate millions of kWh of electricity annually. This amount of electricity will be able to offset a major portion of the facility's energy usage. Charles "Choo" Smith stated, "As a native of Baltimore, Maryland and a conscious and civic-minded citizen, I am excited at the opportunity to be the Ambassador and Spokesperson of Power Capitol Group's clean energy initiative. When I met with the principals of Power Capitol Group, it made perfect business and environmental sense. Essentially, they are giving me the chance to save thousands of dollars annually while at the same time providing our community with training, jobs, help with electric bills, and reducing our carbon footprint. I pray that our great City, the community, and local businesses will embrace the future of these clean energy solutions."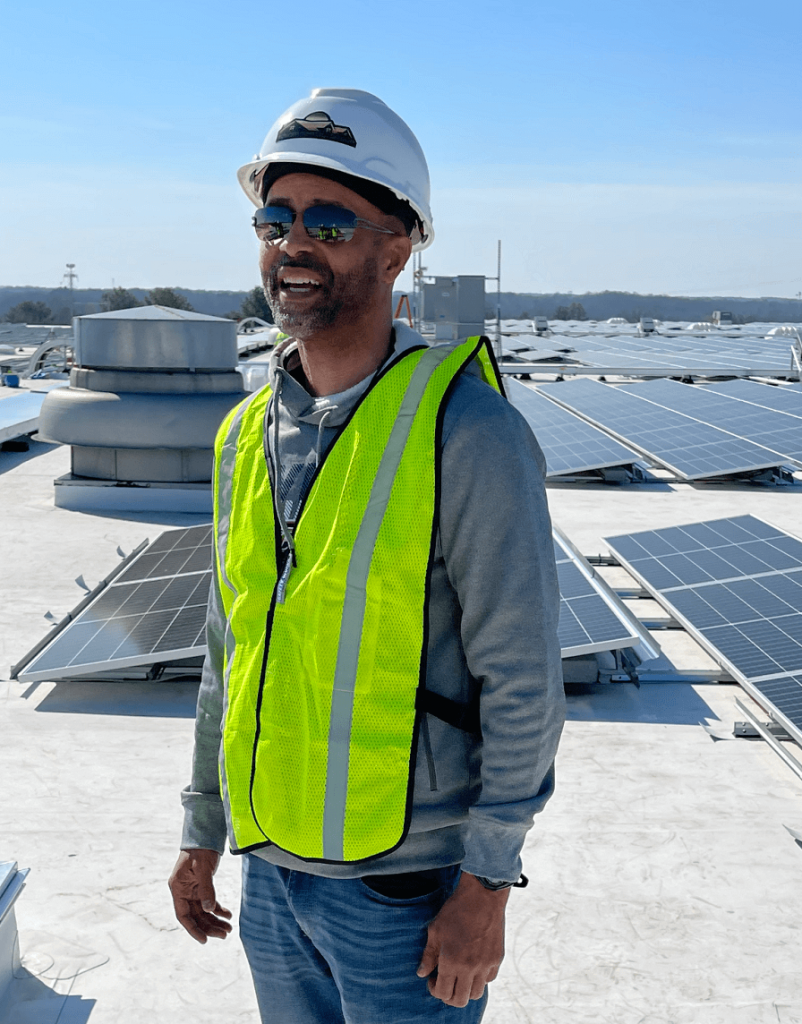 Leadership development (via basketball)
Project status
next steps:
Finalize land Acquisition
Selective Demo to existing structure